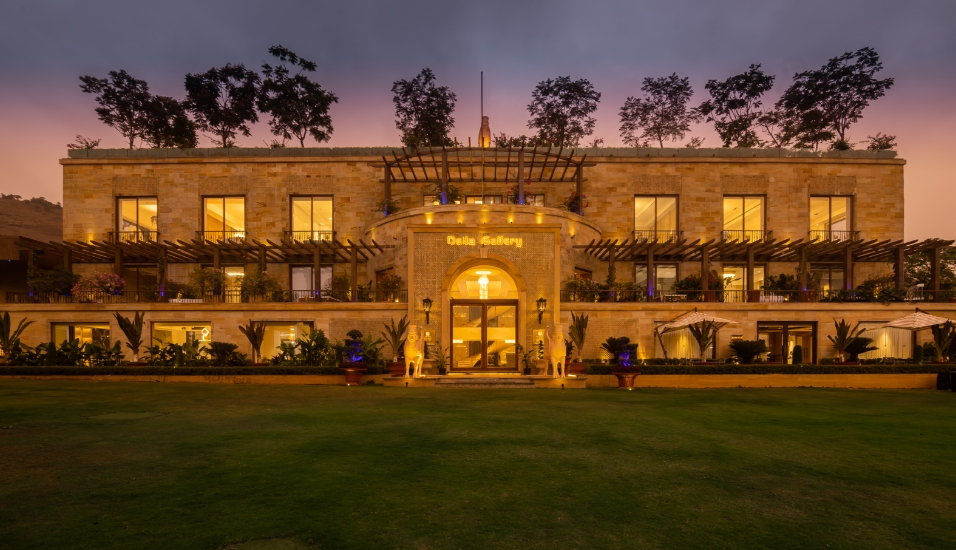 DELLA GALLERY
Redefining the Interior Retail Experience
Della Gallery transforms the interior retail experience through innovative design, immersive displays, and curated spaces that redefine the way customers engage with luxury products.
We set a new standard in the design and luxury retail landscape, seamlessly integrating opulent aesthetics with cutting-edge functionality. The curated selection of luxury products is presented within a meticulously crafted space, enhancing the overall shopping experience for discerning clientele.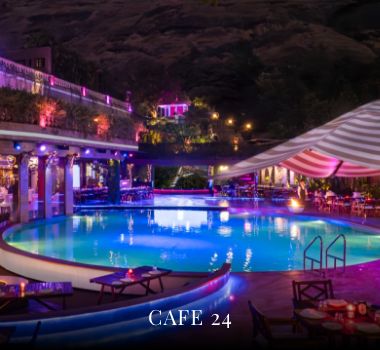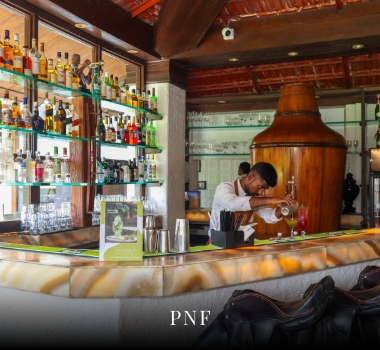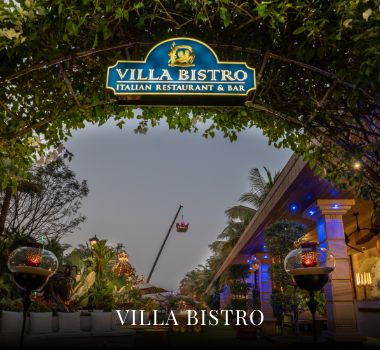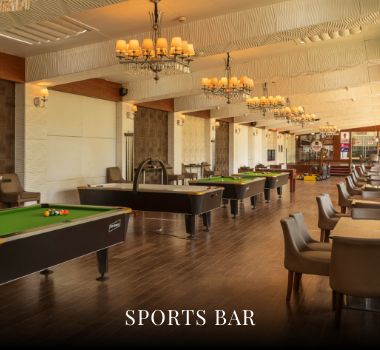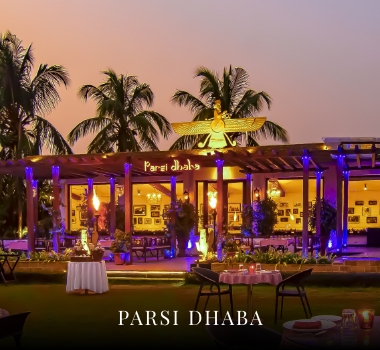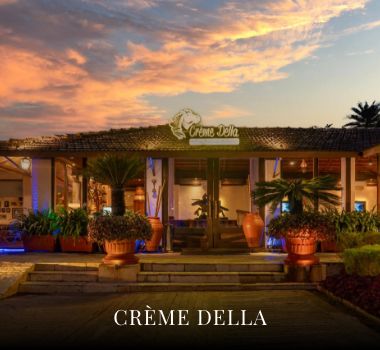 DINE WITH US
Indulge in Culinary Excellence Amidst the Scenic Beauty of the Della Campus
Welcome to a world of exquisite gastronomy in the heart of Lonavala. Our establishment boasts six unique dining experiences, each a testament to culinary perfection. From the sophisticated Italian flavours of Villa Bistro to the convenience of round-the-clock dining at Cafe 24, our offerings cater to diverse tastes.
Savour the rich nuances of Indian Malvani and Oriental cuisine at PNF, or relish the timeless appeal of Parsi dishes at Parsi Dhaba. For a pure veg feast and sweet finale, Creme Della beckons with a delectable array of thali and desserts. Unwind and enjoy your favourite libations at Sports Bar.
Indulge in the latest masterpiece of culinary excellence at Della Gallery's brand new and upcoming Rooftop Restaurant & Nightclub, along with savouring the timeless charm of the Della Gallery's upcoming Poolside Gourmet Café. Visit Della Campus for an unparalleled gastronomic journey. We invite you to immerse yourself in the artistry of our cuisine, set against the backdrop of Lonavla's natural beauty. Your visit promises to be a memorable occasion, one where every dish tells a story. Come, dine with us, and create unforgettable moments in the heart of Lonavala.
STAY WITH US
Indulge in the lavish comfort of our six distinct resorts and 21 exclusive Della Designer Suites,
Discover a world of unparalleled luxury and experiential hospitality at Della Resorts, India's First Experiential Hospitality Capital. We redefine luxury, offering a wide choice of over 300 individually designed, luxuriously-appointed rooms. Buy What You See. Immerse yourself in a unique concept - every product you encounter is available for purchase. At Della Resorts, the extraordinary becomes yours as you seamlessly incorporate the finest elements of your stay into your own world of luxury.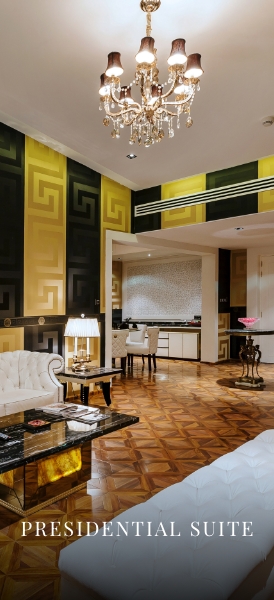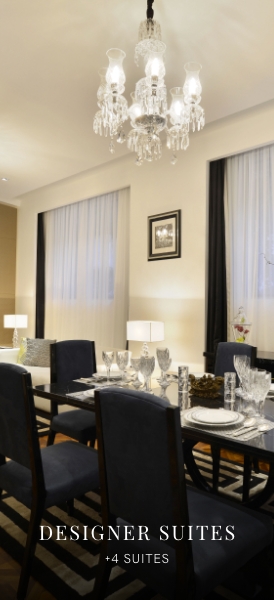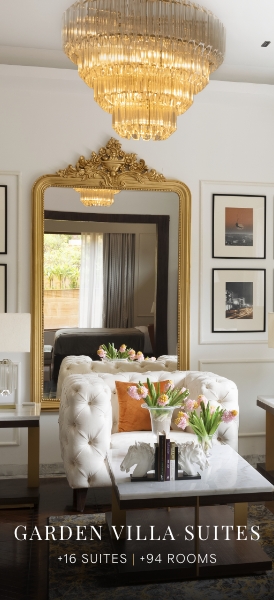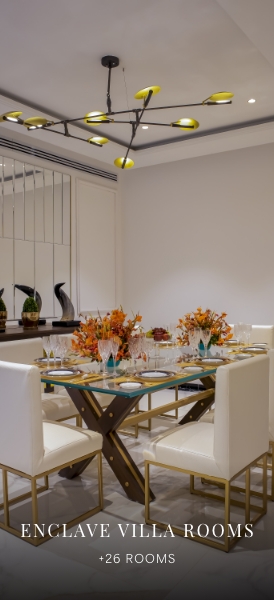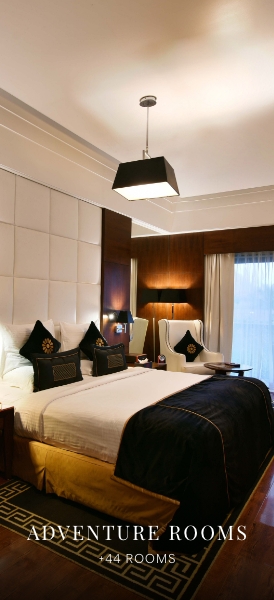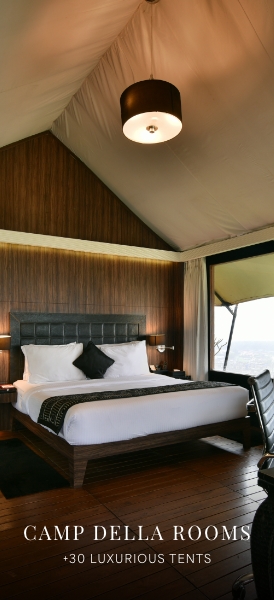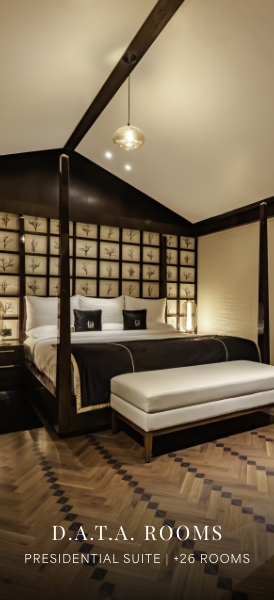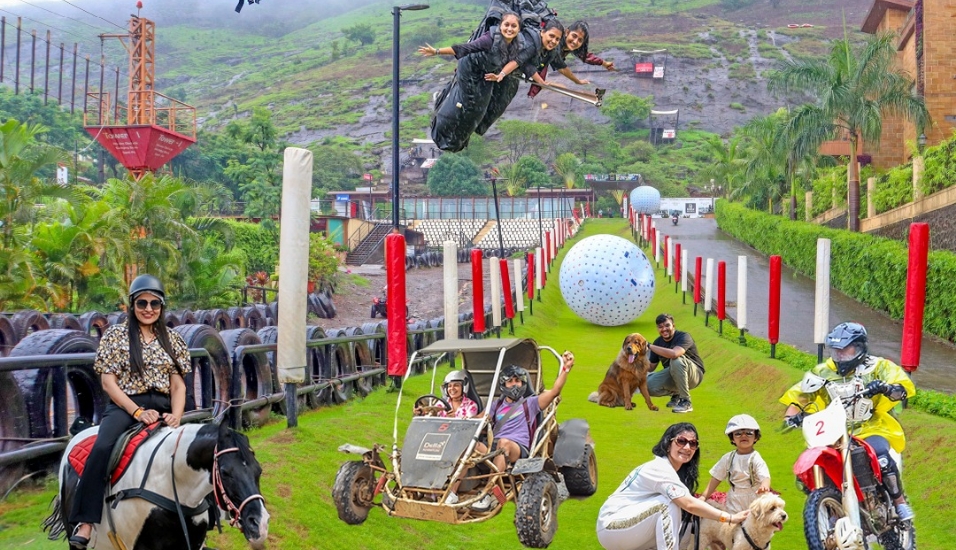 ADVENTURE PARK
Get ready for an adrenaline-fuelled escape at Della Adventure Park, India's largest extreme adventure park nestled in Lonavala. With over 50 heart-pounding activities, it's a playground for adventure enthusiasts. Experience the rush of Della Bungee Jumping at 150 ft, India's only Swoop Swing at 100 ft., conquer the country's longest Flying Fox at 1250 ft., and take on 5 exhilarating forms of zorbing. Unleash your inner daredevil with a 700cc Yamaha Raptor ATV and an array of activities including Archery, Rocket Ejector, Motocross dirt bike riding, Buggy Ride, Paintball, and Rappelling. Whether you're an individual seeking thrills or a group of adventurers, Della Adventure Park promises an unforgettable weekend getaway near Mumbai and Pune, where excitement knows no limits.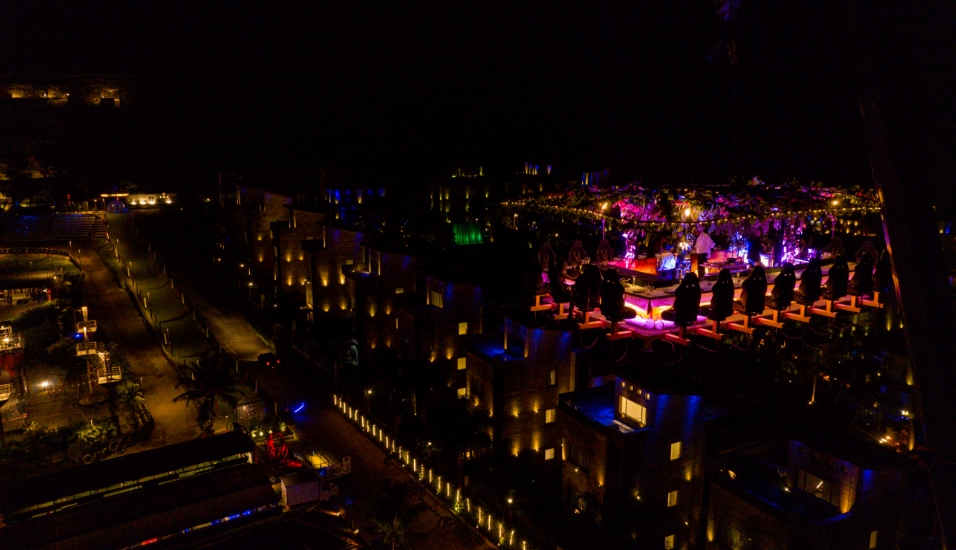 DINING IN THE SKY
Elevate your senses to a new high at DELLA SKY GARDEN!
Designed by the iconic Jimmy Mistry, this is where innovative biophilic design meets the elegance of fine dining, 150 feet above. Be among the first to experience the grandeur seated at our 24-seater bespoke table. It's not just a meal; it's a panoramic spectacle, with the entire 50-acre township of Della Resorts, Adventure, and Villas shimmering below you, adorned with over 6,000 LEDs.

This mesmerizing blend of lights, luxury, and landscape is Jimmy Mistry's signature, transforming dining into an otherworldly experience. Get ready to indulge in an ambiance where each detail adds to an exhilarating encounter that exists nowhere else in the world. An exhilarating adventure in culinary and spirits. Here, the ground beneath your feet vanishes, as our expert bartenders keep your spirits soaring, immerse in amazing music, and savor pre-ordered delights from any of our six distinctive restaurants.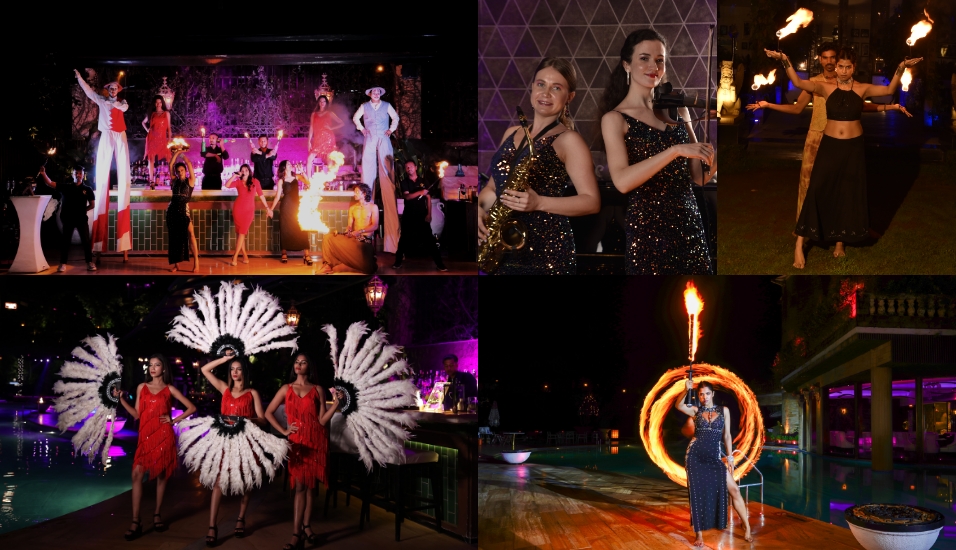 DELLA ENTERTAINMENT
Step into the extraordinary at Della Resorts, Lonavala – a realm where Entertainment transcends boundaries! Our curated experiences, from Vegas-style spectacles to enchanting Jazz Nights, to the soulful rhythms of Qawwali Nights and Bollywood extravaganzas, unfold across Della's expansive and diverse venues, through the week. No two shows are alike, ensuring each visit is a unique and mind-blowing experience.
At Della, we take entertainment to a whole new level. Our shows are choreographed with precision and professionalism, featuring top-tier artists, stunning props, and immersive lighting. The experience extends beyond the stage, embracing a culinary journey with exquisite food and beverage offerings.
The synergy of our professional teams in events, entertainment, F&B, and hospitality transforms Della Resorts into a one-stop shop for those who relish unparalleled entertainment, regardless of their age. It's a place where every individual, finds a reason to revel and thoroughly enjoy themselves. Get ready for a surprise at every turn and prepare to have your minds blown. Come and witness a unique extravaganza, unlike anything you've seen before!
Alert:
This Website Content is Protected